Most recent Explorables: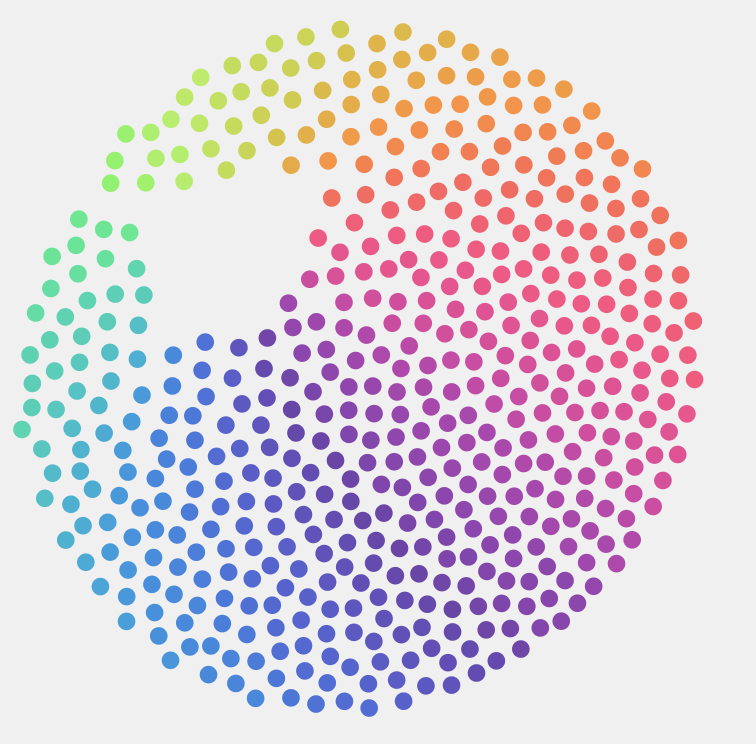 Oscillators that sync and swarm
November 18, 2019
This explorable illustrates how remarkable spatio-temporal patterns can emerge when two dynamical phenomena, synchronization and collective motion, are combined. In the model, a bunch of oscillators move around in space and interact. Each oscillator has an internal oscillatory phase. An oscillator's movement and change of internal phase both depend on the positions and internal phases of all other oscillators. Because of this entanglement of spatial forces and phase coupling the oscillators are called swarmalators.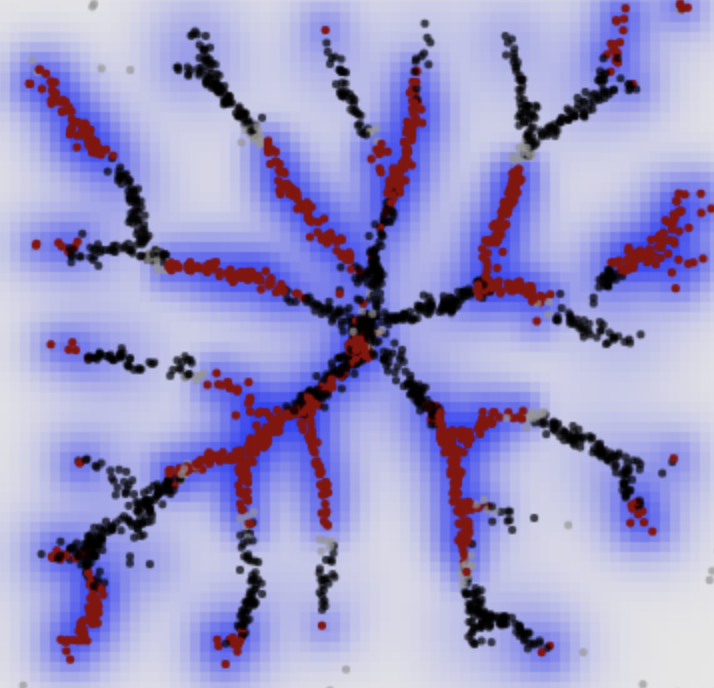 Chemotaxis in Dictyostelium discoideum
September 11, 2019
This explorable illustrates how simple, single-cell organisms can manage to aggregate into multi-cellular structures by emitting and responding to chemical signals. Individual cells respond by orienting towards a chemical signal and moving up its gradient, a process known as chemotaxis. The combination of synchronized signal emission and chemotaxis yields collective behavior with beautiful spatial branching patterns during the aggregation process.
Featured Explorables: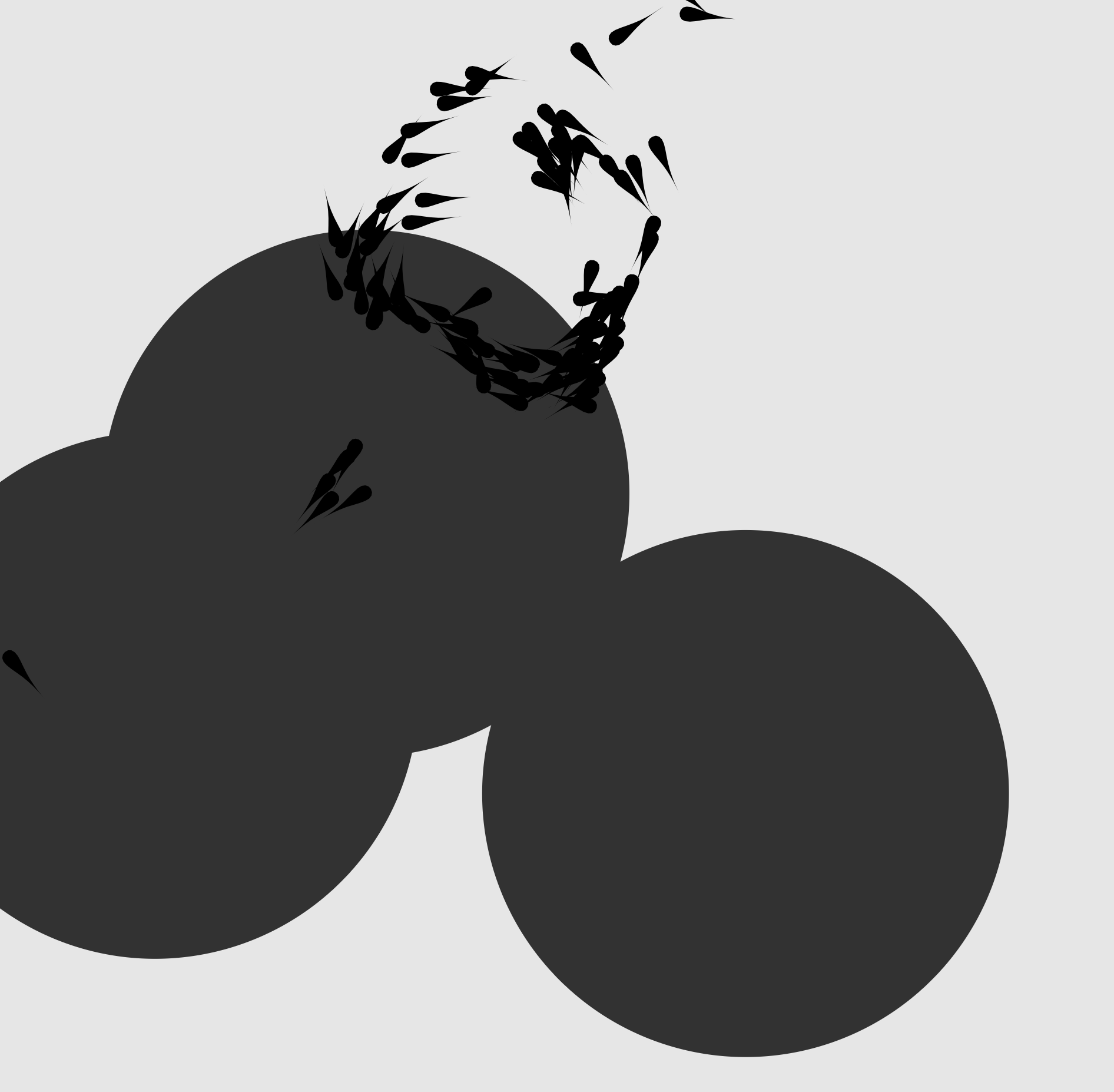 Collective intelligence
February 12, 2018
This explorable illustrates how a school of fish can collectively find an optimal location, e.g. a dark, unexposed region in their environment simply by light-dependent speed control. The explorable is based on the model discussed in Flock'n Roll, which you may want to explore first.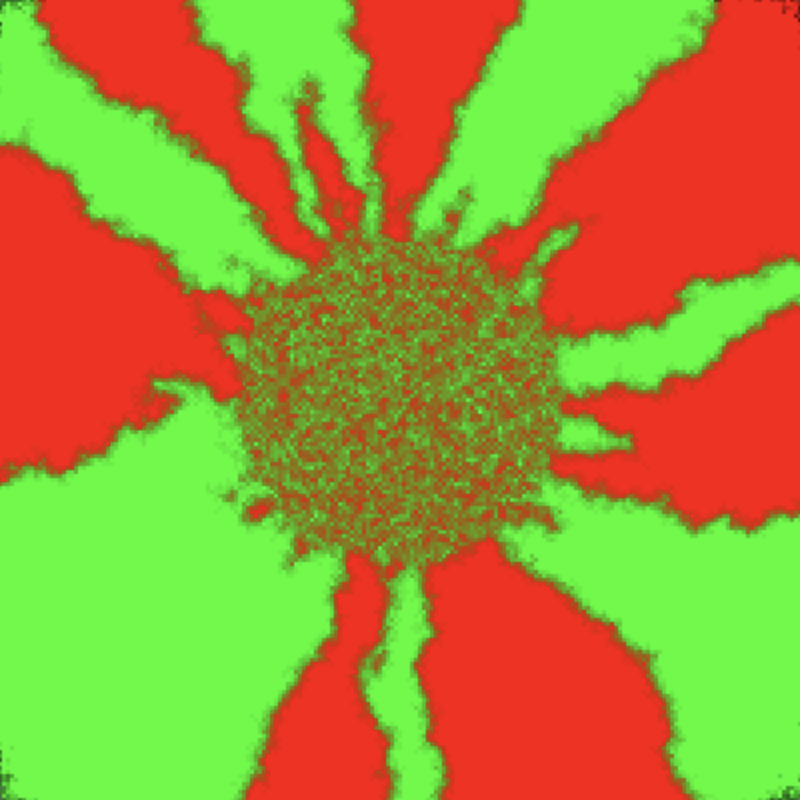 Expansion of clones with idential fitness
July 3, 2018
This explorable is about pattern formation in a model system for the growth of a bacterial population in a petri dish in which the bacterial population is made up of a mix of two or three mutant strains that have identical fitness and reproduction properties. In the model system, an initially well mixed drop of bacteria with an equal amounts of every mutant strain is positioned in the center of the petri dish. After that, the bacteria start replicating, the population expands radially and a pattern will emerge.