Most recent Explorables: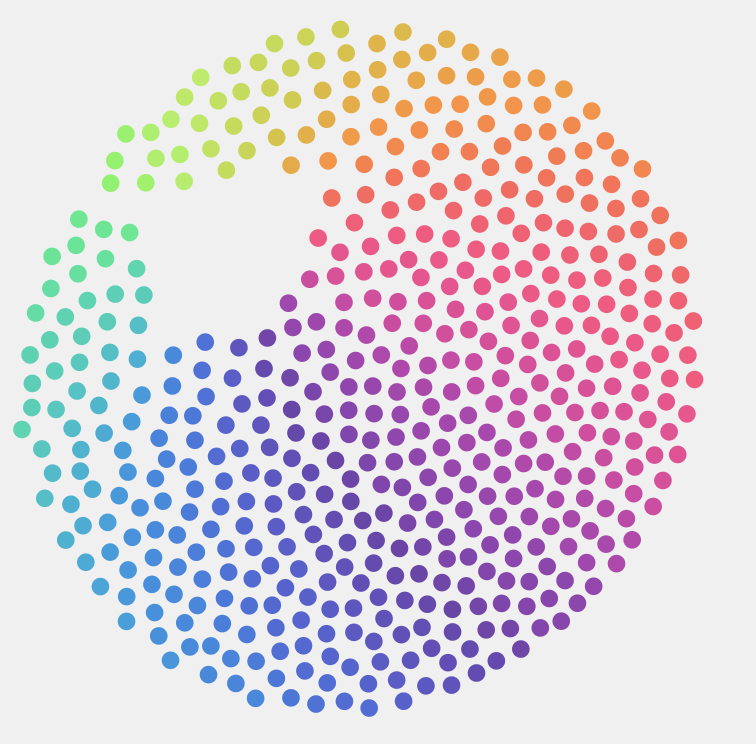 Oscillators that sync and swarm
November 18, 2019
This explorable illustrates how remarkable spatio-temporal patterns can emerge when two dynamical phenomena, synchronization and collective motion, are combined. In the model, a bunch of oscillators move around in space and interact. Each oscillator has an internal oscillatory phase. An oscillator's movement and change of internal phase both depend on the positions and internal phases of all other oscillators. Because of this entanglement of spatial forces and phase coupling the oscillators are called swarmalators.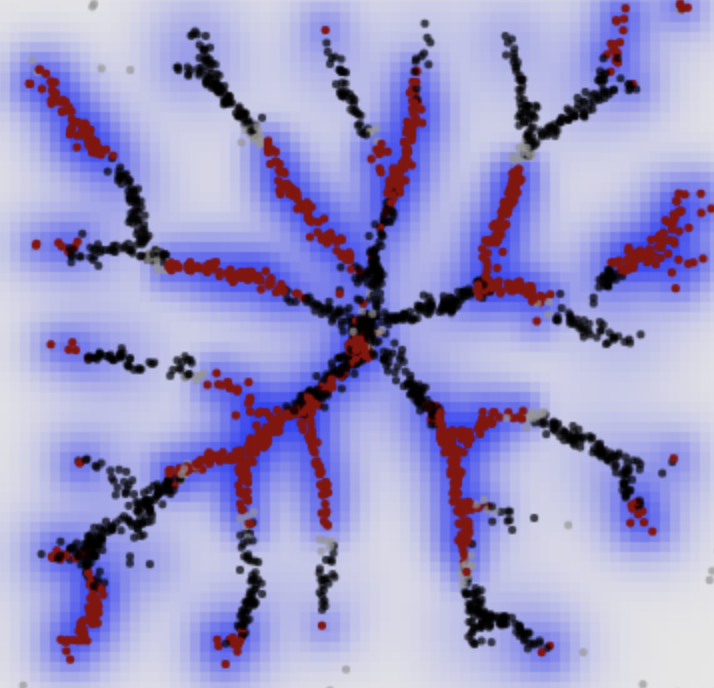 Chemotaxis in Dictyostelium discoideum
September 11, 2019
This explorable illustrates how simple, single-cell organisms can manage to aggregate into multi-cellular structures by emitting and responding to chemical signals. Individual cells respond by orienting towards a chemical signal and moving up its gradient, a process known as chemotaxis. The combination of synchronized signal emission and chemotaxis yields collective behavior with beautiful spatial branching patterns during the aggregation process.
Featured Explorables: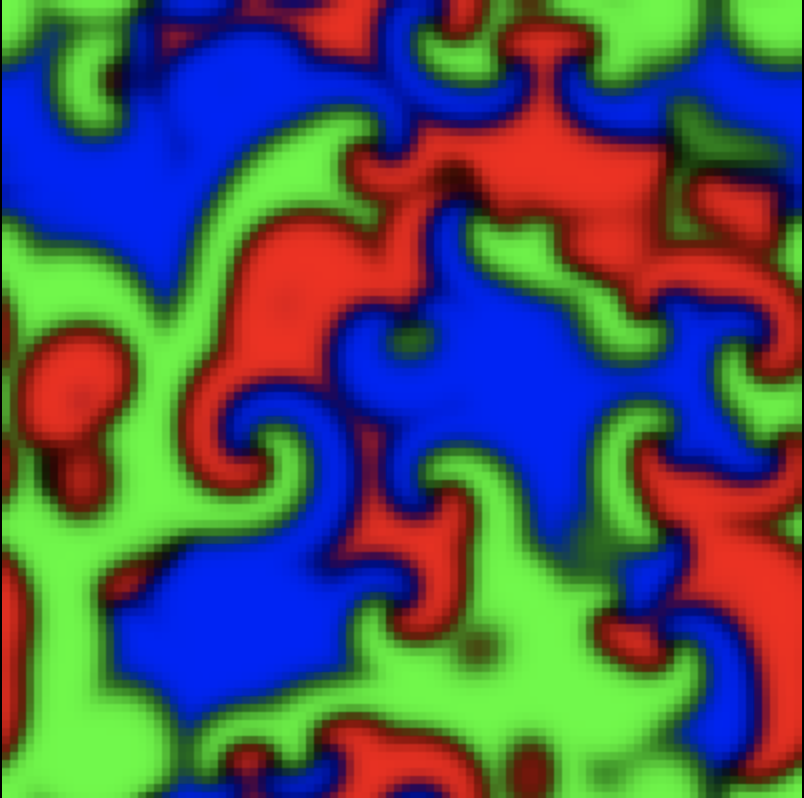 The spatial rock-paper-scissors game
October 3, 2017
This explorable of a pattern forming system is derived from a model that was designed to understand co-existance of cyclicly interacting species in a spatially extended model ecosystem. Despite its simplicity, it can generate a rich set of complex spatio-temporal patterns depending on the choice of parameters and initial conditions.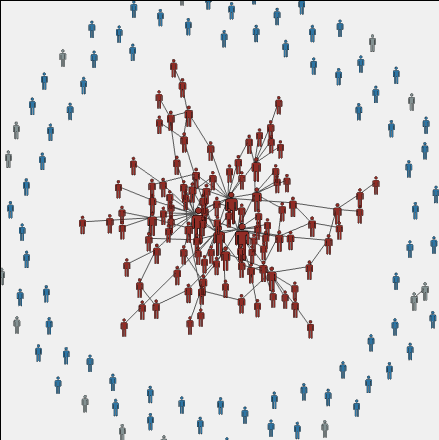 Network vaccination
October 9, 2018
This explorable illustrates and compares three vaccination strategies in complex networks. In this type of model nodes are people and network links potential transmission paths. "Vaccination" then means that nodes are disconnected from the network because they can no longer acquire or transmit a disease. Vaccination thus effectively dilutes the network. Two strategies, A and B, are straightforward to understand. A third one, C, is a bit odd and counterintuitive at first glance: